Inspiration in five answers. Get to know Emory scholars during 2O36: The Platform.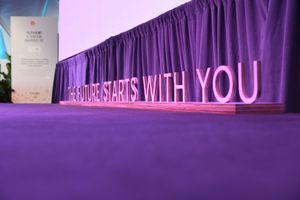 In these monthly master classes, Emory experts take on fear, belonging, identity, the gifts of athletics, the future of the Supreme Court, and more. These informal, intimate videos will give you a glimpse inside the Emory experience. Recapture the feeling of college learning without the exams.
EPISODE 1
Unconventional Journey to Nursing
When she was only 4, Roxana Chicas 16N 20G crossed the Rio Grande on her mother's shoulders, seeking a better life in the United States. Today she is a nurse scientist at Nell Hodgson Woodruff School of Nursing. Along the way, she found inspiration from her mom, community, and a doctor she worked for. She's researching the effects of record-breaking heat on farm workers and offering solutions to keep them safe. And that's just one way she's advocating for Latinx communities.
EPISODE 2: COMING OCTOBER 11
The Psychology of Fear
Haunted houses. Scary movies. Skydiving. They're not for everybody. Even Ken Carter 87Ox 89C—an expert in the science behind why some people seek thrills—doesn't enjoy being scared. As professor of psychology at Oxford College, Carter delves into the minds of daredevils. He's found both biological and environmental reasons and says that being a high-sensation seeker has benefits. (But it's also okay if you're a scaredy cat.)
NEW EPISODES ADDED EVERY MONTH