The health and wellness of our communities drives us to find new ways to understand, manage, and overcome every medical condition.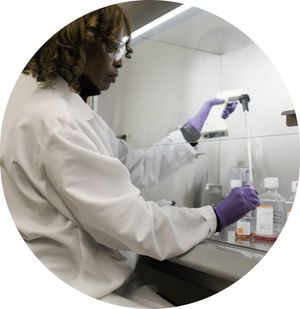 Emory Healthcare, part of Emory University, is the most comprehensive academic health system in Georgia. Made up of 11 hospitals, the Emory Clinic, and more than 250 provider locations, the Emory Healthcare Network is the largest clinically integrated network in Georgia, with more than 2,800 physicians concentrating in 70 different subspecialties. Patients are always our priority, and we work every day to improve lives and provide hope to individuals and communities at home and throughout the world.
Emory's people really make the difference by being kind and being committed to benefiting the communities they serve.
— Jonathan S. Lewin, Executive Vice President for Health Affairs, Emory University
Executive Director, Woodruff Health Sciences Center
CEO and Chairman of the Board, Emory Healthcare
Campaign Priority
Transforming Cancer Care
Improved clinical outcomes. Higher patient satisfaction. First of its kind. Welcome to Winship at Emory Midtown, a freestanding, full-service cancer hospital by Georgia's only National Cancer Institute-designated Comprehensive Cancer Center, Winship Cancer Institute of Emory University.
Set to open in spring 2023, Winship at Emory Midtown is conceived, designed and constructed to deliver a never-before-seen model of cancer care that bridges outpatient and inpatient care and integrates groundbreaking research into cancer preventions and treatments. Uniquely created to place patients at the center of collaborative cancer care teams, treatments and services, this next-generation cancer hospital is purpose-built to deliver an experience for each patient that is as personalized and advanced as the science of their care.
Campaign Priority
A Better Surgical Pavilion
A new surgical pavilion will be a space for physicians and nurses to effectively treat patients with the latest tools. Designed to support better patient experiences and optimal outcomes, this new facility will maximize the skill and talent of our physicians, nurses, and care teams. A new leading-edge surgical pavilion also will reduce costs, lower readmission rates, and provide greater access to the community.
A MESSAGE FROM
Madeleine Hackney
Associate Professor of Medicine, Department of Medicine, Division of Geriatrics and Gerontology
Campaign Priority
Elevating Heart Care and Research
Heart disease remains the leading killer in the United States. By investing in research and clinical excellence in heart and vascular care, we will strengthen our ability to meet the needs of patients with sustainable and effective treatment interventions. Emory Healthcare has a national reputation for providing the most advanced treatment options. 2O36 will elevate clinical care, prevention programs, and research, providing patients and their families with the latest advances in heart health, including new devices, medicines, and technologies.
A MESSAGE FROM
Karen Law 11MR
Program Director, J Willis Hurst Internal Medicine Residency Program
Associate Vice Chair of Education
Associate Professor, Emory School of Medicine
EMORY HEALTHCARE
PRIORITIES