The Michael C. Carlos Museum collects, preserves, exhibits, and interprets art and artifacts from antiquity to the present.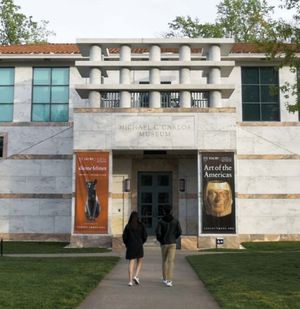 Since 1919, the Carlos Museum has been a beacon for people seeking to enrich their lives by studying and experiencing art. It has become one of the premier museums in the Southeast, featuring a renowned collection of artwork from ancient Egypt, Nubia, the Near East, Greece, Rome, the Americas, Africa, and Asia, as well as a collection of works on paper from the Renaissance to the present.
In addition to the collection's inspiring beauty, pieces provide a window into other worlds, giving visitors a chance to experience different cultures and religions in a way that's meaningful, educational, and enjoyable while also promoting interdisciplinary teaching and research.
We need to care about our past in order to prepare for our future.
— Eleanor Ridley 74L
Key Priority
In 2036, Curators Are Key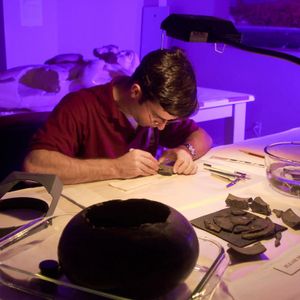 Curators and conservators are the heart of the Carlos Museum, leading scholarly production, enhancing student engagement, and cementing the museum's and university's reputation. Now is the time to renew support and commit to making the Carlos Museum a best-in-class experience. An investment in 2O36 will facilitate the hiring and retention of curators specializing in pieces from Africa, the Americas, Asia, Egypt, Greece and Rome, and Works on Paper. To amplify their work, curators and conservators will also have additional funds for acquisitions, research, professional development, internships, exhibitions, and travel.
Key Priority
With 2O36, the Permanent Collection Is Permanent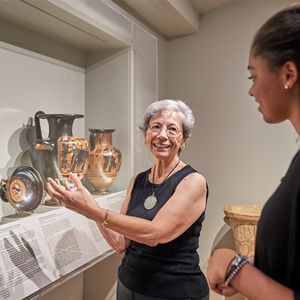 The Carlos Museum holds one of the most comprehensive collections in the Southeast, with awe-inspiring artwork from all around. With your help, 2O36 will ensure these treasures have a permanent, dedicated home at Emory. Not only will an endowed gallery continue to build and expand upon the museum's legacy, it will provide resources to find new ways to attract and engage our diverse audiences.
Imagine the possibilities: pieces from Nubia, Rome, Greece, and more, using an exhibition design that inspires audiences through rich storytelling and dynamic installations. Putting resources in place now will ensure the Carlos Museum grows as a powerful cultural and intellectual hub for students and remains a favorite place for its devoted and wide-reaching audiences.
A MESSAGE FROM
Monique Seefried
Adjunct Professor, Art History
Key Priority
New Exhibitions Are Headed for 2036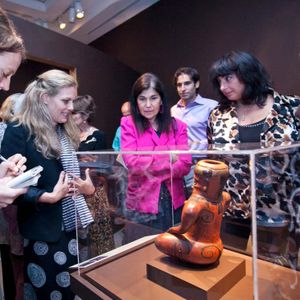 Museums are places to explore and discover; to remember where we've been and consider how our past shapes our present and future. While permanent collections go a long way in establishing a museum's identity, special exhibits are equally fundamental, bringing in exciting new works that increase publicity and invigorate the museum's mission.
With that in mind, 2O36 will fund a special exhibition gallery to house prestigious pieces from national and international collaborators. Through this unique space, the Carlos Museum will take its reputation to the next level, increasing programming across the board and attracting broad audiences.
Michael C. Carlos Museum
KEY PRIORITIES